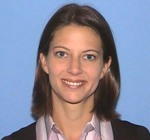 Susan Sy, Ph. D
Professor of Psychology
I earned my Ph.D. in Developmental Psychology at the University of Michigan in 2002. After finishing my degree, I held a position as a tenure-track faculty member of the Psychology Department at Mount St. Mary's College for three years before coming to CSUF in Fall 2005.
2002, Ph.D, University of Michigan
The influence of family and culture on children's educational transitions. My current work examines the influence of parental involvement and parental support on children's academic outcomes in elementary school.