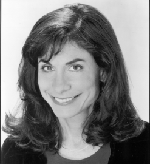 Nancy Segal, Ph. D
Professor of Psychology
Dr. Nancy L. Segal received a B.A. degree in psychology and English literature from Boston University (1973), and M.A. and Ph.D. degrees in Social Sciences and Behavioral Sciences from the University of Chicago in 1974 and 1982, respectively. She is currently Professor of Psychology and Director of the Twin Studies Center, at California State University, Fullerton (CSUF), which she founded in 1991. She is the CSUF 2004-5 Distinguished Professor in Humanities and Social Sciences and the 2004-5 Outstanding Professor of the Year. She also received the 2005 James Shields Award for Lifetime Contributions to Twin Research, from the Behavior Genetics Association and International Society for Twin Studies.
Other honors include the 2006 International Making a Difference Award (Multiple Births, Canada), a 2007 Award for Excellence (Mensa Foundation), and the 2008 Social Responsibility Award (Western Psychological Association).
Dr. Segal is the author of Indivisible by Two: Lives of Extraordinary Twins (Cambridge: Harvard University Press, 2005/2007) and Entwined Lives: Twins and What They Tell Us About Human Behavior (NY: Dutton, 1999, NY: Plume 2000), and is the senior editor of Uniting Psychology and Biology: Integrative Perspectives on Human Development (Washington, D.C.: APA Press, 1997). She received a 2003-2004 American Fellowship from the American Association of University Women for completion of her most recent book. She was also co-principal investigator of an NIMH supported study "Twins, Virtual Twins and Friends: Peers and Adjustment." Dr. Segal is an Associate Editor of Twin Research and Human Genetics, the official journal of the International Society for Twin Studies.
Dr. Segal has authored approximately 120 scientific articles and book chapters in addition to her three books.  In fall 2007 she was the featured guest speaker at the New Zealand Multiple Births Association, in Auckland.
Dr. Segal's guest television appearances include Good Morning America, 20/20, the Oprah Winfrey Show and Discovery Health. Good Morning America produced a special twin segment and NPR (Diane Rehm Show) had her on as a guest in the fall 2005, when Indivisible by Two was released. She frequently addresses both professional and general audiences concerning her work. Her current recent interests include behavioral and physical development of twins, the nature of twins' social relationships, Korean twins separated at birth (one raised in Seoul, the other raised in the United States), the behavioral development of Chinese twins adopted internationally (both by same and different families), and the behavioral consequences of twin loss.
1982, Ph.D, University of Chicago
1974, M.A., University of Chicago
1973, B.A, Boston University
Twin studies, developmental psychology, evolutionary psychology, sex differences, cooperation and competition.