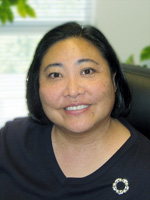 Lisa Mori, Ph. D
Professor of Psychology
I received my Ph.D. in Clinical Psychology from the University of Missouri, Columbia in 1987 and completed my internship and postdoctoral fellowship at UCLA's Neuropsychiatric Institute. I have had the honor and pleasure to serve as a thesis and research advisor to many wonderful students at CSUF. I am a licensed psychologist in California and maintain a small private practice.
1987, Ph.D, University of Missouri, Columbia
Ethnic and Gender Effects on Views of Psychotherapy; Culturally-sensitive Psychotherapy Approaches.