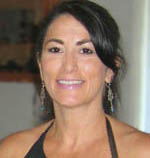 Mindy Mechanic, Ph. D
Professor of Psychology
Dr. Mindy B. Mechanic received her Ph.D. in clinical psychology from the University of Illinois at Urbana-Champaign in 1996. Dr. Mechanic's work addresses the psychosocial consequences of trauma, victimization, and interpersonal violence. Specific topics she has studied include: traumatic memory, intimate partner violence, stalking, intimate partner homicide, and the co-occurrence of child maltreatment and intimate partner violence.
Dr. Mechanic is also interested in the development of more effective legal, criminal justice, and social policy responses to interpersonal victimization to complement individual psychological intervention strategies targeting post trauma symptoms. She also works in the area of psychology and law and forensic psychology and regularly serves as an expert witness in complex legal cases involving battered women charged with crimes and in other legal cases involving childhood or adult trauma, victimization and post traumatic stress disorder (PTSD).
Dr. Mechanic also regularly testifies on issues of counterintuitive victim behavior in civilian prosecutions and military court martials involving sexual assault, domestic violence, and stalking.
1996, Ph.D, University of Illinois at Urbana-Champaign
Psychological responses to trauma, violence, and victimization; post traumatic stress disorder; violence against women, including physical violence, sexual violence, psychological abuse, and stalking.  Also law and psychology and forensic psychology.
Teaching interests: Undergraduate: Abnormal Psychology, Personality, Forensic Psychology; Law and Psychology; Psychological Responses to Victimization.  Graduate: Legal and Ethical Issues in Clinical Psychology; Psychological Assessment; Trauma, Violence, and Victimization.